Maintaining utmost dignity and restoring the quality of life our clients deserve are the cornerstones of Laura Lynn's Home Care. Our expertly trained Certified Home Health Aides achieve this goal by providing our clients with the right level of assistance they need to perform daily activities contributing to the client's personal cleanliness, sanitation and self-esteem.
A Caring Team You Can Trust
Bathing & Bathroom Assistance
Dressing
Grooming
Mealtime Assistance
Special assistance with other daily hygiene tasks is provided when needed. The care team at Laura Lynn's Home Care is dedicated to providing a caring and compassionate environment where our clients and their families can feel secure knowing every need will be met by a skilled and caring home care professional.
As a family-owned and operated company, Laura Lynn's Home Care knows the stress that comes with any life transition, but we're here to assist families with a comprehensive approach to home care.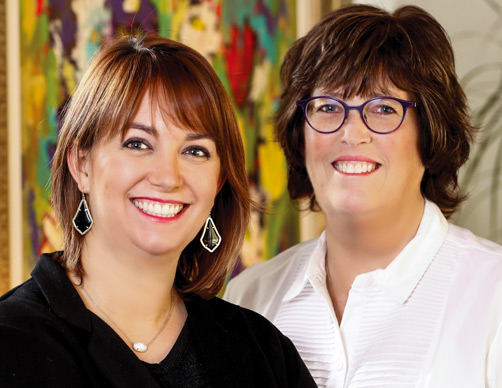 MEET THE OWNERS!
Laura Hicks' experience with her own mother ignited her passion to provide outstanding home care. She and her daughter Courtny lead Oklahoma City's most comprehensive home care team. Each member is hand-picked and embodies a spirit of caring and compassion. Laura and Courtny personally meets with each family and oversees all client care. Schedule your FREE in-home consultation today!