In-home laundry services are provided by your Laura Lynn's Home Care aide. Clothing and linens will be laundered, washed, folded and put away. We also drop-off and pick-up dry cleaning for our clients.
Clothing
Linens
Fold and Store
Dry Cleaning Drop-off and Pick-up
We're here to provide worry-free service to our clients and their families. Taking care of everyday household laundry needs is just another way Laura Lynn's Home Care is the dependable friend you can trust.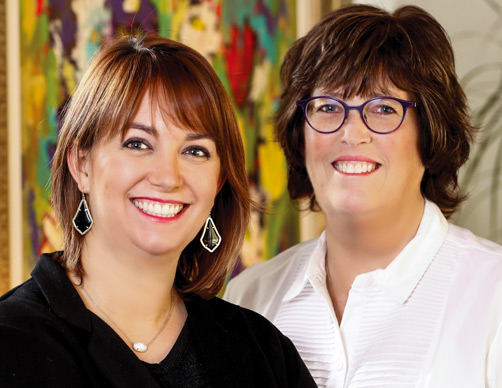 MEET THE OWNERS!
Laura Hicks' experience with her own mother ignited her passion to provide outstanding home care. She and her daughter Courtny lead Oklahoma City's most comprehensive home care team. Each member is hand-picked and embodies a spirit of caring and compassion. Laura and Courtny personally meets with each family and oversees all client care. Schedule your FREE in-home consultation today!