For an elderly member of the family, meal preparation can be a hazardous and difficult task to complete. The risk of injury or simple inability to perform the action can lead your loved one to not receive the nutrition they need. The skilled aides of Laura Lynn's Home Care are here to meet the nutritional needs of our clients by preparing delicious and nutritious meals that help feed the body and nurture the spirit.
Full Meals
Snacks
Refreshments
Careful Preparation
Our aides can take care of the grocery shopping, cooking and clean-up. Special diet considerations are always a concern for our care providers and will be the focus of any meal preparation.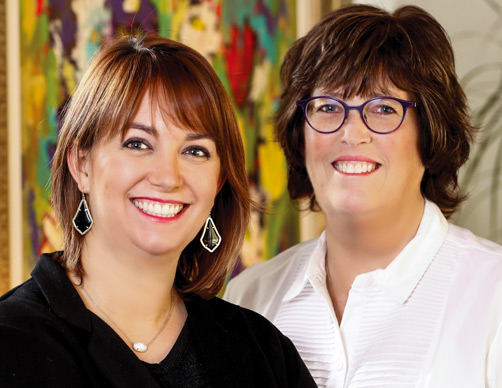 MEET THE OWNERS!
Laura Hicks' experience with her own mother ignited her passion to provide outstanding home care. She and her daughter Courtny lead Oklahoma City's most comprehensive home care team. Each member is hand-picked and embodies a spirit of caring and compassion. Laura and Courtny personally meets with each family and oversees all client care. Schedule your FREE in-home consultation today!