With today's busy lifestyles, many families are unable to spend the time necessary to properly care for an elderly, ill member of the family or someone with a developmental disability. Laura Lynn's Home Care recognizes the importance of conversation and fellowship in respect to our client's well being and is dedicated to providing this contact as part of an overall care plan.
More Than Just a Smile, We're a Dependable Friend
Good mental and physical health are dependent upon regular interaction with others and each Laura Lynn's Certified Home Health Aide serves as a constant companion and friend…to listen, to laugh, to love.
We treasure the opportunity to be of service to you and your family and invite the opportunity to develop a customized care plan that meets the needs of your loved one.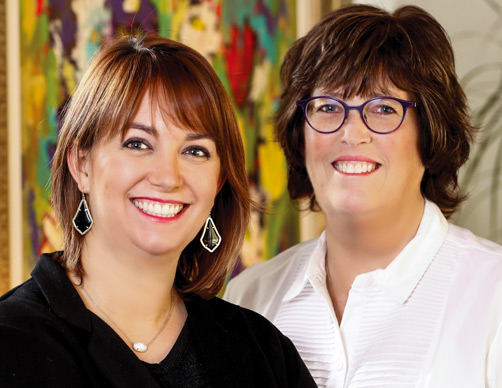 MEET THE OWNERS!
Laura Hicks' experience with her own mother ignited her passion to provide outstanding home care. She and her daughter Courtny lead Oklahoma City's most comprehensive home care team. Each member is hand-picked and embodies a spirit of caring and compassion. Laura and Courtny personally meets with each family and oversees all client care. Schedule your FREE in-home consultation today!